Welcome
My name is Brenda and I would like to welcome you to Denderah Healing Arts Studio, an inspired space for the soul. Designed with intention toward the sacred.
I specialize in energy medicine that supports healing, spiritual awakening, creative expression, & transformation. I have created my business because I care deeply about healing on all levels, spiritual connection, awakening people to their inner wisdom, accessing the soul, and shining bright!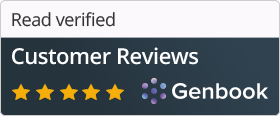 I have 22 plus years of spiritual living, a deep study of energy medicine, grounded experience, thousands of hours of training, and hundreds of successful client transformation stories. I offer session work (in person, skype, & phone), hand crafted oil blends that heal and shift the energy field, intuitive art (prints and original paintings). My passion is sharing my light, wisdom, and inspiration! Please come in and have a look around, or better yet ~ book a session, buy an oil, or a print, and let the beauty of transformation work it's magic in your life!
Much love,

Brenda Carolan